Amber Cambron
President & Chief Executive Officer, BlueCare Tennessee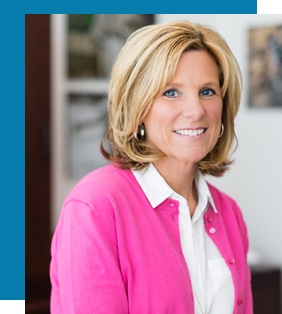 Amber Cambron
President & Chief Executive Officer, BlueCare Tennessee
As president and chief executive offer of BlueCare Tennessee, Amber guides a leadership team responsible for serving Tennessee's most at-risk and vulnerable residents.
BlueCare is a wholly owned subsidiary of BlueCross BlueShield of Tennessee and serves as one of the state's three Medicaid managed care organizations. Taking a holistic, person-centered approach, Amber's team manages care and provides quality health care products, services and information for more than 600,000 government program members.
Her oversight also includes the CHOICES program, which provides long-term services and supports designed to help disabled individuals remain with their families and engaged in their communities.
In 2016, CHOICES launched Employment and Community First (ECF), a first-in-the-nation pilot program aimed at helping individuals with intellectual or developmental disabilities gain employment and work toward an independent lifestyle.
Before becoming BlueCare CEO in 2014, Amber was vice president and chief operating officer of BlueCare, and was responsible for the daily management and operations.
Amber began her career in the insurance industry in 1986 as a system analyst at Provident Life and Accident. She joined BlueCross in 1988 as a claims supervisor.
She is a graduate of the University of Tennessee at Chattanooga, where she earned a bachelor's degree in business administration.