Dakasha Winton
Senior Vice President & Chief Government Relations Officer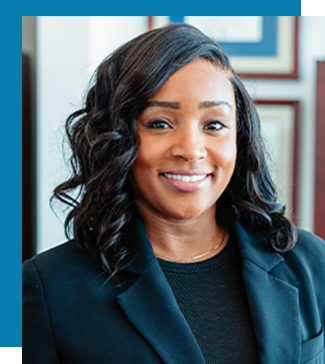 Dakasha Winton
Senior Vice President & Chief Government Relations Officer
In her role at BlueCross, Dakasha leads the company's state and federal government relations efforts and oversees analysis of proposed legislative and regulatory changes. She also serves as the BlueCross liaison to federal and state industry associations and advocacy groups.
Previously, Dakasha served as the director and associate general counsel for state government relations and public affairs for BlueCross and was the primary liaison to the Tennessee Department of Commerce and Insurance and other state agencies.
Before joining BlueCross, Dakasha was chief counsel for the Insurance, Securities and TennCare oversight divisions of the Tennessee Department of Commerce and Insurance. She was also a staff attorney for the department.
Dakasha graduated cum laude from Tennessee State University and earned her law degree from the University of Memphis.
She is a member of the Nashville and Tennessee Bar Associations, the Tennessee Lobbyists Association, and the American Health Lawyers Association. She was named a fellow of America's Health Insurance Plans in 2010.
In 2016, she was named a fellow of the Nashville Health Care Council and was the recipient of the Napier-Looby Bar Association Trailblazer of the Year Award honoring outstanding achievements in the Nashville legal community.