John Giblin
Executive Vice President & Chief Financial Officer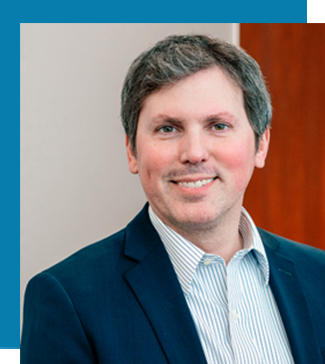 John Giblin
Executive Vice President & Chief Financial Officer
John serves as executive vice president and chief financial officer for BlueCross BlueShield of Tennessee, responsible for the company's financial stewardship on behalf of its 3.4 million members. He directs controllership and treasury duties, along with economic strategy and forecasting. His guidance – and the work of his team – ensures accurate and timely financial reporting, investment risk management, and precise economic modeling and forecasting.
John joined the company in 2007, with a history of CFO leadership at national and global firms serving the health care and insurance industries. He graduated summa cum laude from the University of West Florida with a Bachelor of Arts degree in Accounting.
In addition to his internal leadership role at the company, John also represents BlueCross BlueShield of Tennessee on the boards of Plan Investment Fund, Inc., a mutual fund available exclusively for licensees and affiliates of the Blue Cross Blue Shield Association; BlueCross BlueShield Venture Partners, a private equity fund; and National Employee Benefits Administration, an employee benefits trust, where he serves as vice-chair of the board and chair of the investment subcommittee.
John is a member of the Board of Directors and Treasurer of River City Company, a private, non-profit real estate development company, in Chattanooga, Tennessee. He is also a member of the American Institute and Georgia and Tennessee Societies of Certified Public Accountants, Financial Executives International, and a past president of the Atlanta Chapter of the Information Systems Audit and Control Association.