Ronald Harris
Vice President, Diversity & Inclusion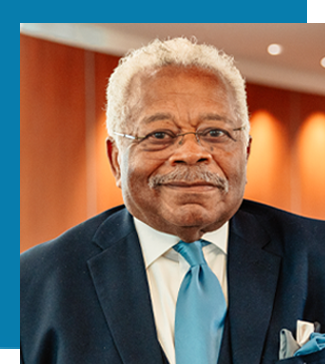 Ronald Harris
Vice President, Diversity & Inclusion
Ronald's role at BlueCross BlueShield of Tennessee is to cultivate a corporate culture where diversity and inclusion are aligned with the company's corporate strategies and values.
He provides strategic leadership and counsel for diversity initiatives within the organization, including diversity awareness training, recruitment, cultural competency training, employee development and community outreach.
Ronald has served in various management roles at BlueCross for 30 years, and is also a co-founder of the BlueCross BlueShield Association Diversity Alliance. The Alliance acts as a resource to share best practices and address diversity awareness and community outreach across the country.
He earned a nomination for the prestigious Robert Shaw Symbol of Hope Award and has been featured in the Equal Opportunity Publication and African American Career World magazines. In 2015, Ronald was recognized by the Chattanooga Women's Leadership Institute as one of the top five men promoting women in Chattanooga.
Ronald frequently serves as an expert speaker at business functions and conferences nationwide on diversity topics that impact the workplace. His presentations address issues such as generational diversity, disability awareness, stereotypes, effective cross-cultural communication, religion in the workplace and the business case for diversity.